Format : Exhibition + Theatre
Date : 29 Jun – 1 Jul 2017
Venue : B.Nu Gallery
More Info : FB Event Page
Where Have All The Flowers Gone? explores our heritage as God's people, legacies of allotted portions and inheritance. The storytellers : a book cutter, a seal maker, a Chinese xiao player, a folk singer, and a writer hunting down the love story of her Peranakan grandmother.
REVIEWS
"Where Have All the Flowers Gone? is an honest and deeply stirring production with a deceptively simple format. The stories of the individual artists and their journeys of faith and art couldn't be more different, but they blend together into a sublime whole. At parts heart-wrenching, at parts disturbing, at parts soothing, the show bids us to look into our own stories and faith journeys and find meaning in our past to shape our future." Favian Ee, illustrator
"I found The Group's performance very intimate and emotive. The show's rhythm and flow of going from each heartfelt storytelling to the beautifully raw feel of folk music gave me time and space to soak in the words. I went away feeling emotionally connected with the performers." Emily Lim, author
"Thank you so much for the intimate time of sharing, storytelling and remembering. I found the show to be a very nourishing time and was edified by what was conveyed. I am at a point in my journey as an art-maker where I needed to be reminded of certain truths and was encouraged by what I took away from the performance." Ethel Yap, actress, songwriter
TEAM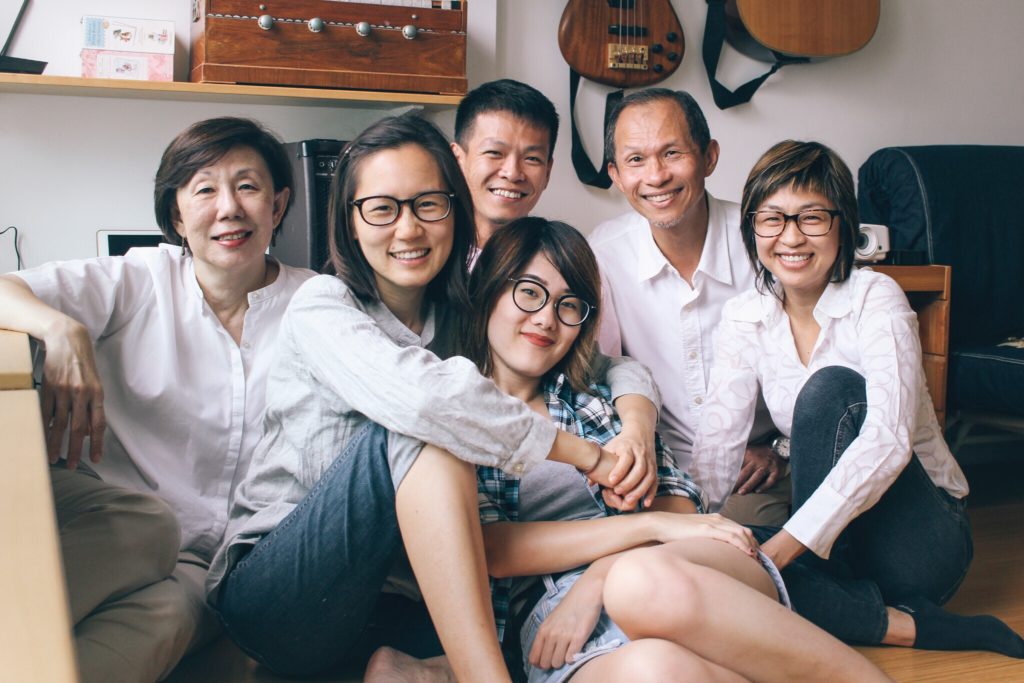 Bernice Lee is a founder-director of Graceworks Pte Ltd, a publishing and training consultancy. She has been in the publishing industry for the last 35 years, mainly as an editor, but also as an author and publisher.
Dr. Calvin Chong is Associate Professor of Educational Studies at the Singapore Bible College. His areas of research and teaching include migrant studies as well as designing learning experiences for oral and visual preference learners.
Calvin Pang's works are made up of the life's mundanities, solitary interludes and encounters with people. Along with his 3D art practice, he also documents his existence through photographs, drawings and on occasions, words.
Dawn Fung is a folk singer-songwriter. Her music employs biblical and folk imagery to produce docu-narrative visions of conflict, faith and glory. Her works reflect a deep interest in stories, themes around time and eternity.
Grace Ho is pursuing a degree in Sociology with University at Buffalo. Her lifelong dream is to portray Christ's heartbeat for the nations through the things she's passionate in – photography and design.
Madeline Ang is a published poet and writer. She draws her inspirations and experiences from looking through the lens of gratitude and zest, at ordinary everyday encounters, as well as being a mother of two teenage girls.
---
The Group Show is an annual collaborative event by members of The Group, a collective of Christian friends, from different churches and backgrounds, specialising in creative work. Where Have All The Flowers Gone? is our first show. We welcome partnerships with spaces, organisations, churches and individuals interested to tour this work. Contact thegroup.sg@gmail.com